ON-DEMAND FINANCIAL PLANNING WEBINAR
2022 Mid-Terms & The Markets
What the outcome could mean for your finances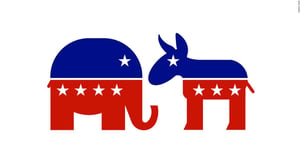 Between recently passed legislation and what's currently pending in Congress, there's no shortage of topics to discuss regarding the upcoming Congressional mid-terms. With so many potential policy changes in a close race for control of the Senate and the House, it's important to think about how you should save, invest, and plan for your best long-term outcome regardless of the election results.
Watch our upcoming webinar where WJA President and Wealth Manager, Nick Johnson, CFA®, CFP®, dives into the potential financial implications of each party's proposed policies and how your financial planning should pivot to make the most of it. This webinar also addresses some of the major concerns and questions we've heard surrounding the election, including:
With the recently passed Inflation Reduction Act & Student Debt Relief Plan, what impact can we expect to see in the stock market?

SECURE 2.0 could present significant changes to financial planning strategies for upcoming and current retirees. What should you consider if the law is passed to plan efficiently and lower your tax bill during retirement?

Which political party results in a better stock market performance when in office?

It seems like the nation is more polarized than ever when it comes to politics— how did we get to such extreme polarization and is there a potential long-term solution? Additionally, what impact does it have on your finances if it goes unaddressed?

Can keeping an eye on economic trends and the markets help you predict the election's outcome so you can get a head start on your financial planning?

Which savings, tax, and investing strategies should you be considering to ensure that your finances can withstand not only the next several years but long-term success?
Submit the form to watch the webinar.
Do you know someone who's looking to improve their investment performance? Share this with a colleague.