ON-DEMAND WEBINAR
3 Key Strategies to Being a Successful Investor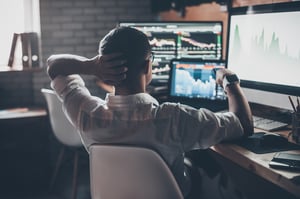 By nature, the financial markets go through periods of unexpected volatility. While some investors can exploit this and time the highs and lows of the market, making even one mistake can have substantial costs.
Many investors wonder what the key to success is when investing. How can you beat, or at least match, the market? The truth is, it's very rare that this type of success comes from reacting in times of volatility. WJA President, Nick Johnson CFA®, CFP®, answers these questions and provides an in-depth analysis of where investors go wrong and how to avoid these mistakes when creating your own strategy. In this webinar, you'll learn:
How to restructure your portfolio to mitigate impulsive reactions to market activity

When is it necessary to pivot your investments to better suit your long-term goals

A proven 3-step approach to developing an investment strategy that can withstand major market movements

Many people believe the best investment strategy is just "buy low and sell high," but as with most things in life, it's a bit more nuanced. The key to becoming a better investor long-term lies in the strategy you develop and your discipline to stay the course. Watch the webinar to learn the best way to create a custom investment strategy that can help you reach your long-term financial goals.
Do you know someone who's looking to improve their investment strategy this year?
Share this with a colleague.