5 Benefit Elections That Can Impact Your Taxes After Leaving BP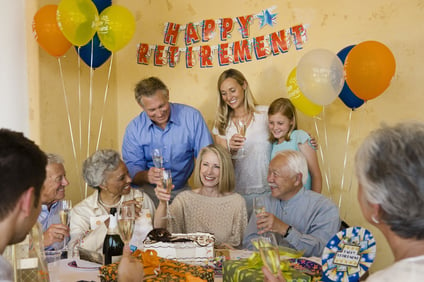 Whether you have plans to see the world, start a new business, or spend more time with loved ones, retirement can seem like both a long-awaited finish line and the starting line for endless possibilities. When you're in your final working years leading up to this next chapter, there are crucial decisions to be made that impact the retirement savings you have available to accomplish your goals. In fact, picking a retirement date can be surprisingly complicated. Let's face it: if you're not thinking about your employee benefits, taxes, and income distribution when selecting your BP retirement date, you're potentially leaving money on the table. How can you — as a BP employee — make the most of your options in your last 5-10 years of working to seamlessly transition to whatever lies ahead in retirement?

In this webinar, John Siegel, EA, CFP®, Wealth Manager and WJA's BP benefits expert, dives into the myths surrounding BP's executive benefit payouts. He discusses how selecting the wrong retirement date could cost you thousands in taxes by pushing you into the highest tax brackets and answers the following questions:
How can the proper timing of ESP withdrawals, BP Performance Shares, RAP Pension, and non-qualified payouts lower your taxes in retirement?

What's the biggest factor in determining your retirement date? (Hint: It's not what you'd expect)

What's the best way to manage all the BP benefit payouts to avoid a spike in your tax bill? When's the absolute worst time to retire from BP?

If you're 5-10 years from retirement, what should you do today for more savings in your retirement years?

Which strategies should you employ in your 401(k), pension planning, and other BP benefits to make sure you're not leaving any retirement savings on the table?
There are many inefficient ways to choose your benefit elections for retirement - we discuss all the options and how to pick the best elections for you. Fill out the form to watch now.
Do you know someone who is looking to retire in the next 5 years?