SAAGH MEMBER SPECIAL WEBINAR
Financial Planning Strategies for Shell Retirees During Coronavirus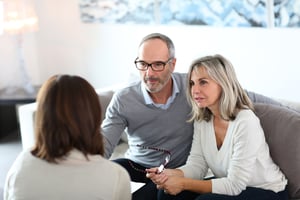 As a Shell retiree, do you know that the COVID-19 pandemic and its economic impact affects your retirement funds?
In this webinar, presented by Nick Johnson, CFA®, CFP®, we dive into how you can take advantage of financial planning opportunities during the COVID-19 pandemic, and how to best protect yourself during these unprecedented times. We also address the most frequently asked about topics we've heard from our clients, including:
What you need to know about the CARES Act and how you benefit from the relief checks

Shell has cut its dividend for the first time since World War II - What should retirees consider if significant portions of their wealth is within Shell stock? As volatility continues, could tax loss harvesting lower your taxes during this downturn in oil prices?

Which tax strategies can you take advantage of now that RMDs are waived for 2020 year? If it's a lower tax year for you, learn how

Roth conversions could be a tax-efficient way to save this year, even if you can't contribute to a Roth directly.

How should your investment and savings strategies change in response to COVID-19?

How does the recently passed SECURE Act affect IRAs for yourself and your heirs?

Understanding how COVID-19 is impacting the economy and your investments now as well as the three potential paths to recovery

What caused WTI futures to temporarily go negative and what can we expect for oil price volatility going forward?
To watch the webinar replay, please fill out the registration form.