FINANCIAL PLANNING WEBINAR
How to Prepare for an Upcoming Retirement from Shell
7 Things Smart Retirees Do in Their Last 6 Months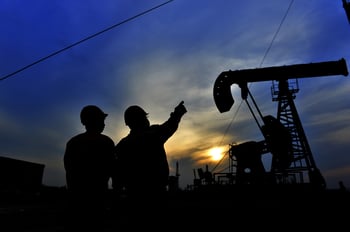 You've worked your entire life to save for the retirement of your dreams. In the final months before your last day at Shell, there are numerous benefit elections, investment, savings, and tax decisions to make. Each of these financial decisions impacts and compounds off of one another, so making even just one wrong decision can create a significant headache and tax bill in retirement.
In our webinar, How To Prepare for an Upcoming Retirement from Shell, we walk you through the major components of transitioning to retirement and what to think about in each of these financial areas so you can make the necessary decisions with confidence.
Join Director of Wealth Management, Alexis Long, MBA, CFP®, as she covers the most important considerations and action items Shell professionals need to address as they prepare to move into retirement. After working with countless Shell employees to make important benefit elections as well as tax and investment decisions, Alexis has made a career of helping Shell professionals successfully retire and will be addressing many of the common concerns we hear from clients including:
What should you reasonably expect to spend in retirement and how should your investment strategy and asset allocation shift as you begin to live off your assets? Many believe that reaching certain savings thresholds is all it takes to have a comfortable retirement, but, with people living longer and retirement costs on the rise, many of those thresholds could be outdated.


How do your Pension, BRP, and RMD payouts all impact your tax bill, and what's the most tax-efficient withdrawal strategy for your retirement income? What costs and risks exist for missed tax-optimization opportunities across benefit payout elections and your investment portfolio when you transition into retirement?


How could recent changes to legislation minimize the size of your retirement assets within the first 10 years of your retirement? With the passage of the SECURE Act, how should you update your estate plan so your beneficiaries don't miss out on hundreds of thousands of dollars of foregone wealth in the future?


What steps can you be taking today to ensure that the benefits Shell offers to you for retirement aren't taxed entirely in the highest tax brackets?


How should you navigate unforeseen scenarios that could arise in the transition from working into retirement such as: what should you do if only one spouse retires, how should you to time moving to a new state to minimize the tax burden on your retirement assets, and which strategies can help you be the most efficient as you begin living off your assets.
If a successful retirement is part of your long-term plan, this webinar will provide you plenty of useful, actionable information to implement within the six months leading up to your last day at Shell and the months that follow.
You will not want to miss this webinar. Watch now by filling out the form.
Do you know someone at Shell getting ready to retire?
Share this with a colleague.